Good afternoon busy bees!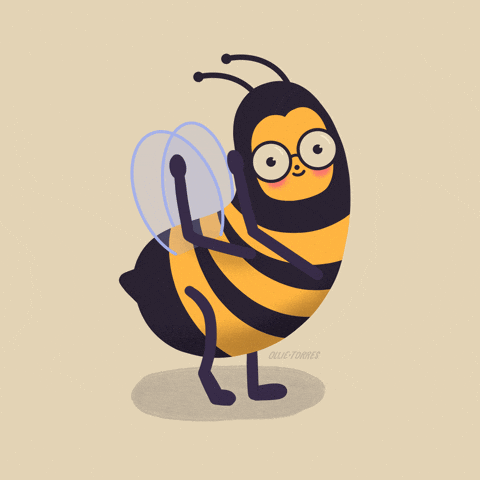 Welcome back to our weekly blog! I hope everyone has had a great week. How is your preparation going before the bee?
Here's a fun game for everyone: In this blogpost, I am going to spell one word incorrectly. Can you find the misspelled word?
This week, we are going to go over competition etiquette. How should you conduct yourself while others are speaking during the competition? How do we celebrate wins, and how do we handle the losses? In addition, we'll also give our honest review of Akeelah and the Bee, a popular movie about competing in the spelling bee!
Competition Etiquette
When joining any organized competition, it's important to know how to behave and conduct yourself for the entire duration of the competition. This doesn't just apply to spelling bees - think about a sports game, or a piano recital, or any activity you might play in your classroom. How do you behave in these scenarios?
Keeping this question in mind, here are our tips for proper etiquete during the Tokyo Spelling Bee:
1. When you are not at the podium, sit quietly in your chair, and avoid speaking with other competitors, spectators, etc. Being at the podium requires a lot of concentration, and hearing your competitors speak during your turn can be incredibly distracting and disrespectful. Think about how you would like others to act while you're spelling, and do the same for them!
2. Turn off your cell phone and other technologies. Again, this can be quite distracting to others, and may disrupt the flow of the competition if you don't notice that it's your time to spell!
3. While competing, do not interact with spectators. While a small wave to your mom or dad is acceptable, please don't speak to them during competition!
4. While we encourage students to use the restroom before competition, and ask competitors to wait until after competition to go again, we understand that there may be a situation where a student needs to go during competition. In this event, please quietly raise your hand. A volunteer will excuse you.
5. Use your manners! When speaking to our judges, it doesn't hurt to say "Please" and "Thank you".
6. It's never a good feeling to lose. When a fellow competitor has spelled a word incorrectly, show kindness and compassion. You may clap quietly for them as they join our spectators. When a fellow competitor has spelled a word correctly, you may also clap quietly for them. Please keep clapping short however, so we can continue the competition!
Note: For those who wish to bring a silent concentration toy, also known as a fidget toy, please ensure it is a quiet toy, and please do not use it in a way that will be distracting for other competitors. This includes making noise with the toy, playing with it in a distracting manner, and sharing it with other competitors. These actions will require disciplinary action and may result in disqualification. Before the competition, please see Kaitlyn to have your concentration toy approved for competition use.
These are just a few pieces of advice to keep in mind as we approach the event. For further rules, including grounds for disqualification, please refer to our Rules/Guidelines page!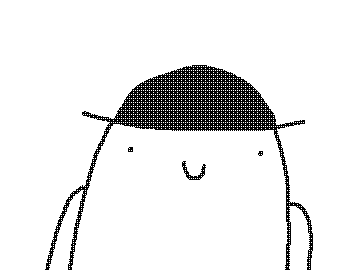 Akeelah and the Bee
Released in 2006, Akeelah and the Bee is the story of Akeelah Anderson, an 11-year-old African American girl who participates in the Scripps National Spelling Bee. Coming from an underpriveleged background, Akeelah has to work extra hard to make it to the top, dealing with discrimination and difficult circumstances on top of studying everyday to win. The director, Doug Atchinson, was inspired after watching the 1994 Scripps National Spelling Bee, noticing that many of the students came from affluent backgrounds. While highly acclaimed, and the recipient of numerous film awards, how accurate is the movie to the realities of the spelling bee? Very accurate, actually!
Without giving away spoilers, here are some of the reasons why Akeelah and the Bee is an accurate portrayal of real-life spelling bees:
Paige Kimball, director of the Scripps National Spelling Bee, was hired as a consultant for the film, and ensured high levels of accuracy throughout the script.

One actor, George Hornedo, who played the contestant "Roman", also competed in actual spelling bees, and helped other actors portray real life competitors accurately.

The film also hired many young children with zero acting experience in order to capture the "nervous energy" many spellers have on stage.

Dr. Jacques Bailey, the official pronouncer of the Scripps National Spelling Bee, played himself in the film when Akeelah gets to the national spelling bee (spoilers!)

Almost all of the rules that real-life spelling bees follow are followed in Akeelah and the Bee. It is a little dramatized however.
So, in addition to being an inspiring story about overcoming obstacles, it's also quite accurate in its portrayal of spelling bees! We highly recommend giving it a watch if you have the chance.
While Akeelah and the Bee was released in 2006, it actually wouldn't be until 2021 until the very first African American won the Scripps National Spelling Bee. Zaila Avant-garde won by correctly spelling the word "murraya".
Finally, for those who have yet to register, we continue to encourage you, your friends and classmates to do so soon! The 3rd/4th grade, as well as 5th/6th grade, competitions are filling up quickly. We're looking for more competitors to fill our 7th/8th grade competition. If you know someone at your school, in your neighborhood or in your after-school activities, who might be interested, consider inviting them to join the competition! You can find the link to register here.
Next week, we'll discuss the importance of roots words and language of origin, as well as what to do if you want to restart spelling a word during competition. When is it okay, and when will it get you disqualified? We'll talk about it next week.
Until then, please stay healthy and continue studying! We hope to see you in March!
Best,
Kaitlyn